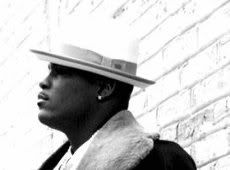 Do or Die member Belo pleaded guilty to second degree murder for the shooting death of Raynard "B-Dog" Pinkston in November of 2002.
According to The Chicago Sun-Times, Belo, born Darnell Smith, will receive a 10-year sentence for the crime.
Prosecutors said Pinkston and Smith were watching two people fight, when Pinkston attempted to break up the ruckus.
Police said Smith warned Pinkston to stay out of the dispute and when he refused, Smith shot Pinkston to death on the street.
Smith's girlfriend Felicia Hamiton, was also charged in the case, after she attempted to bribe witnesses $1,000 in attempt to get them to change their testimony against Smith and keep him out of prison